Warning
: Declaration of C_DataMapper_Driver_Base::define($object_name, $context = false) should be compatible with C_Component::define($context = false) in
/var/www/idc2014.org/public_html/wp-content/plugins/nextgen-gallery/products/photocrati_nextgen/modules/datamapper/class.datamapper_driver_base.php
on line
0
The conference will take place at Aarhus University in Aarhus, Denmark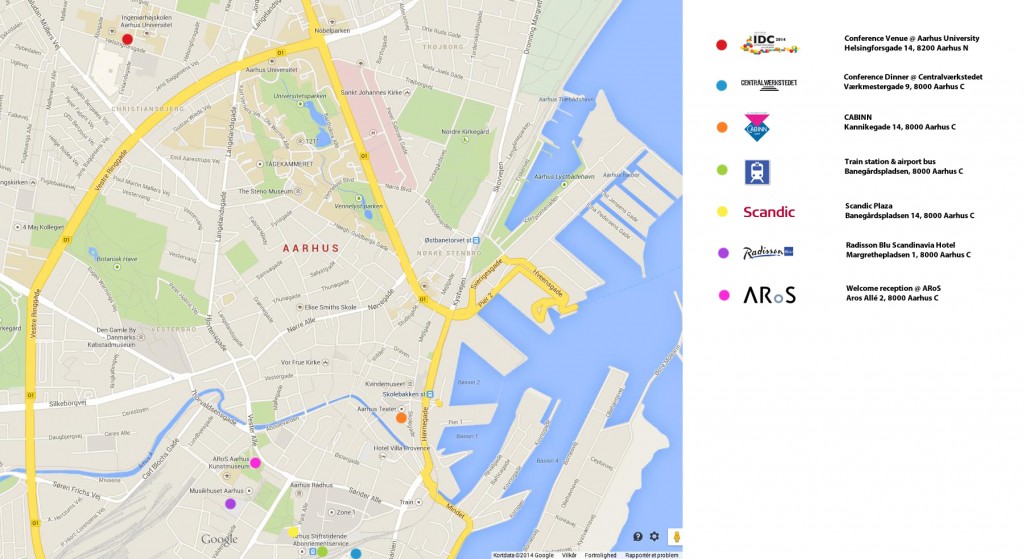 The main conference room will be the newly build Peter Bøgh Andersen Auditorium in the Nygaard Building (marked in blue below) at Aarhus University, Helsingforsgade 14, Aarhus, Denmark. The auditorium houses 300 guests and has all the modern facilities necessary for an international conference such as IDC. Workshops, Doctoral Colloqium and the Tutorial takes place in INCUBA science park (marked in yellow below) on Tuesday.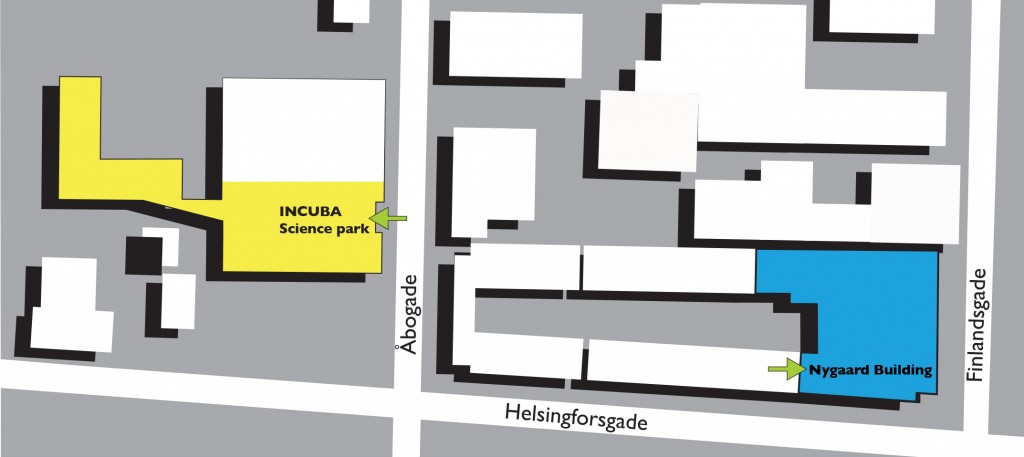 On Friday, participants are invited to LEGO headquarters, where they can experience LEGO from the inside and exchange ideas and research interests with leading LEGO designers. Busses depart at 8 AM from Musikhuset Aarhus, downtown. See the map below.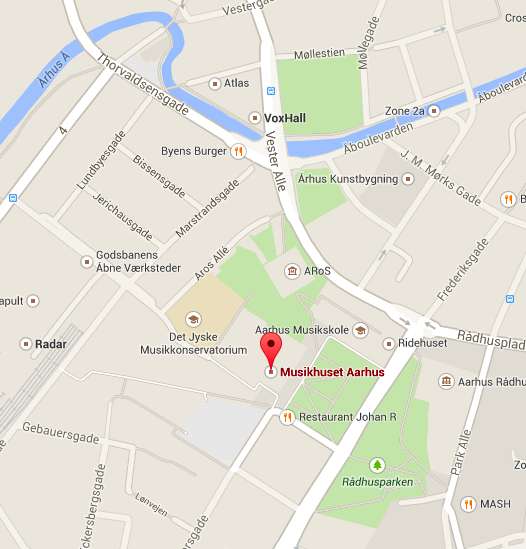 After the conference, all participants are admitted to LEGOLAND on saturday. There will also be busses returning to Aarhus and Billund Airport (5 minutes' drive from LEGOLAND) has connecting flights to many European destinations.